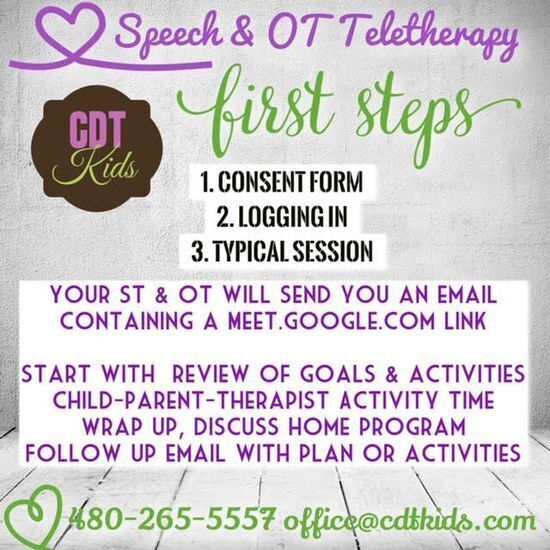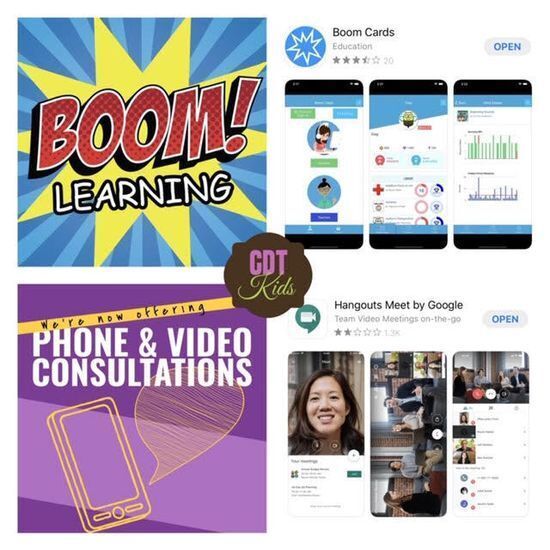 We are super excited to launch CDT Kids Teletherapy.  The platform is Hipaa compliant and called Google Meet.  It has audio and visual and is interactive.
During Speech Therapy we will be using Boom Cards and your children will have access to the free app which has individualized speech and language therapy activities customized for their needs.  We are also using "the ultimate slp" platform that has over 10,000 real life images, games, and activities to target every goal, (articulation, language, social communication and more).  Speech therapy will be fully interactive with online board games with 150 card decks built into each game.  Our therapist will choose card decks with real life images to target articulation of any speech sound in any word position, language (wh questions, follow directions, short stories, inferencing, idioms, etc) as well as social communication (social problem solving, conversational turn-taking and more).
To target social pragmatic language, conversation skills, and social skills we are using the Everyday Speech Platform.  Our therapist will use video modeling which is an evidence-based practice proven to be highly effective teaching method for children with language impairments.  Our therapists will reinforce video concepts with full lesson packets, games and worksheets.
Our goal is to ensure our clients receive therapy that is medically necessary on a weekly basis without gaps in service.  We are scheduling Video Conferencing ST and OT appointments with your therapist now!